Saturday 6 November was all about young people – their future, their hopes and most importantly, their voice. For the first time, members of the Youth Assembly met together in person, in the Great Hall of Parliament Buildings, to discuss, debate and agree their priorities for the next two years. More than 40 well-informed and passionate contributions were made during the debate before members voted and agreed their four main areas of focus: Education, Environment, Health, and Rights and Equality.
Following a break for lunch, the members enjoyed some fun team-building activities, as well as tours of the Assembly and Senate Chambers, where they learnt more about how the Assembly works.
The Speaker, Alex Maskey MLA, who presided over the sitting, said:
"The Youth Assembly sitting was a huge success and an important milestone. I was delighted to see so many members of our Youth Assembly and their families, many of whom hadn't been to Parliament Buildings before. Previous meetings and sittings of the Youth Assembly have been held virtually, so it was hugely important to hold the sitting in the building; to meet members in person and for them to engage with other members, meet Youth Assembly staff, visit the Assembly Chamber and experience a vote. Saturday's sitting was a great step forward for local democratic participation and for the empowerment of young people. It marks a new chapter for the Youth Assembly and our young people. Well done to all those who contributed and participated. I look forward to working with you and seeing the Youth Assembly affect change and make a positive impact on democracy."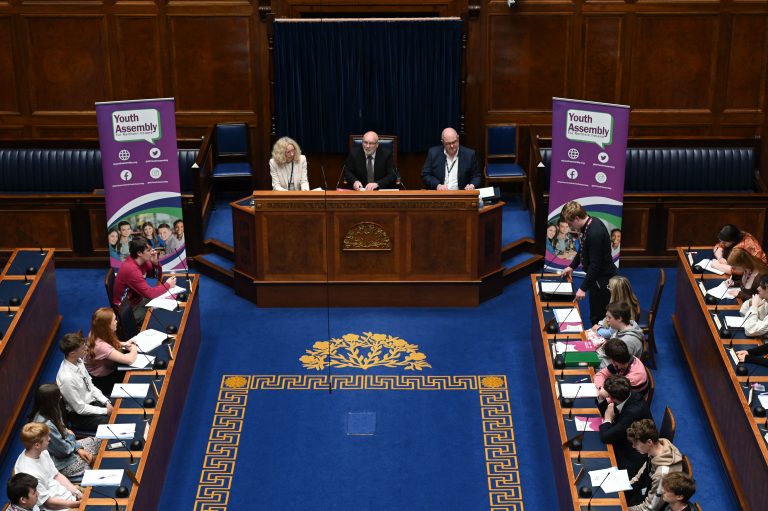 News
The Northern Ireland Youth Assembly isn't just a platform; it's a movement. If you're in years 9 to 12 and ready to leave a legacy, this is your stage. Discover why joining the Youth Assembly is more than just a role—it's a revolution.
Read More »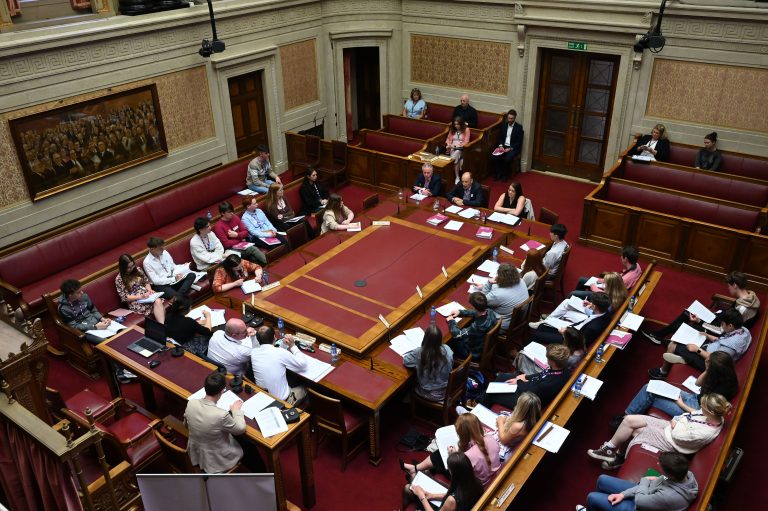 Committee
Friday 30 June 2023 was a big and bittersweet day
Read More »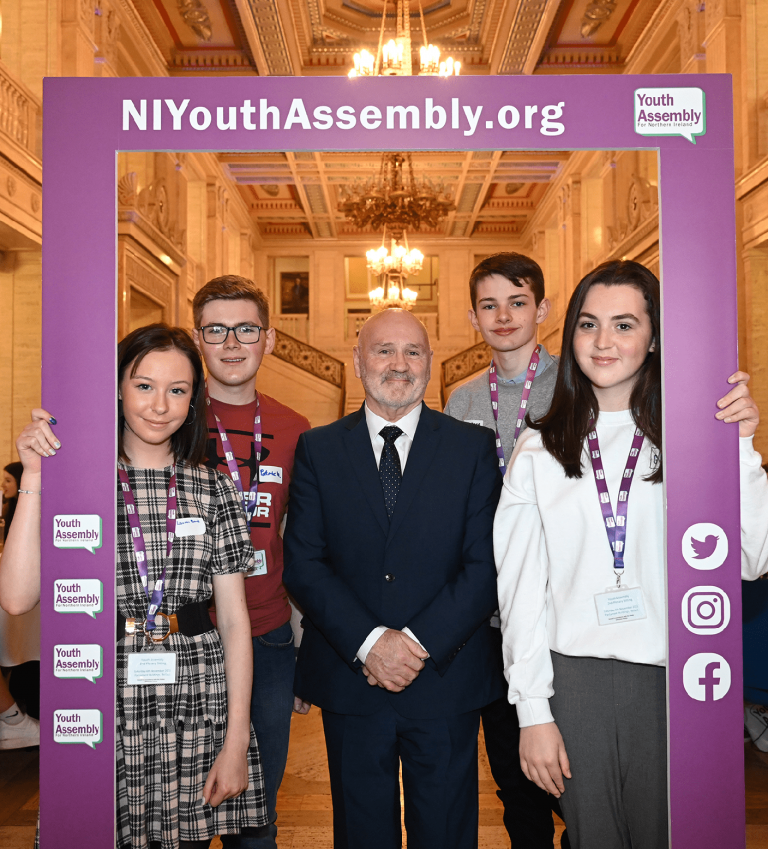 News
Saturday 6 November was all about young people – their
Read More »